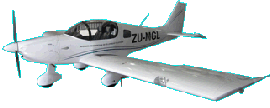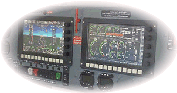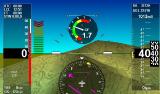 MGL Avionics aviation headset
Based on an improvement of a popular, high end brand, this headset is manufactured to MGL's specifications by one of the World's largest headset manufacturers.
High class anthracite look, metal frame - hand adjustable, no tools required. Very comfortable headband resulting in no pressure points due to light overall weight. Operates as mono or stereo headset with volume and balance controls with very good audio quality. Super soft gel ear seals with soft covering allows a good accustic seal even if you are wearing glasses. Very high passive noise suppression figures over the full audio band. Filtered, noise canceling microphone. Gold plated connectors and high quality, long life cable. Reversible microphone boom.
Perfectly matched to MGL's aviation band transceiver.

Download the manual for this headset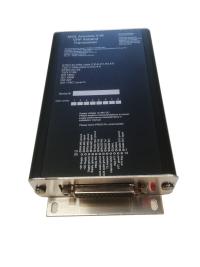 V16 Airband transceiver
New generation, split modular VHF airband transceiver with a 10W transmitter and a two circuit intercom system. Very low cost.
Can be controlled by EFIS, Razor or Vega heads or any combination of these.
Third party use fully supported by public ICD. Need a fully controllable VHF airband transceiver in your design or product ? Now you have it !
Click here for more information and downloads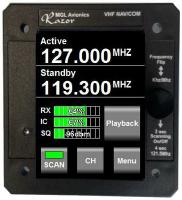 Razor NAV/COM control head
Complete your V16 and/or N16 system with a 3.1/8" format touch screen controller.
Can be used as COM, NAV or combined NAV/COM control head.
Download the user and installation manual here:
Razor NAV/COM 3.18" head for V16 and N16
Note: Current Razor heads require a firmware update to enable NAV functionality (For firmware versions prior to 190218). Download update facility here.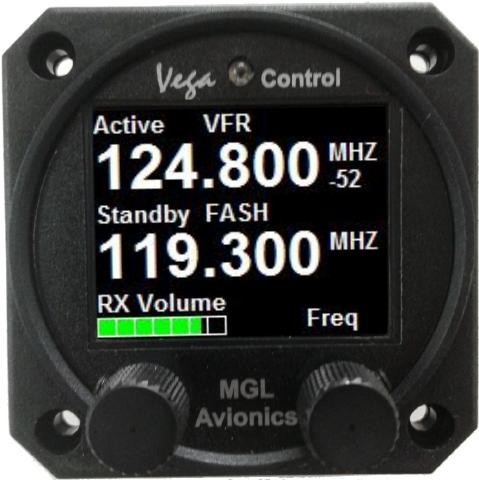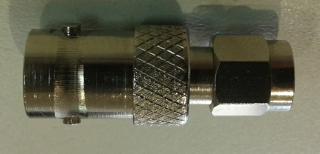 SMA to BNC adaptor
This optional adaptor may be used for V16 and N16 devices if it is desired to utilize a standard BNC antenna cable connector. Note: The V16 and N16 include a SMA to RG58 crimp style connector as standard.